JGD 61.0: Zero room for error as Golden Knights visit Canada Life Centre (7:00 pm CT, TSN 3)
Photo credit:Stephen R. Sylvanie-USA TODAY Sports
Don't look now, but the Winnipeg Jets are currently four points behind the second wild-card seed in the West, and could improve that figure to two points with a victory over the Vegas Golden Knights – paired with a Dallas Stars loss – on Tuesday.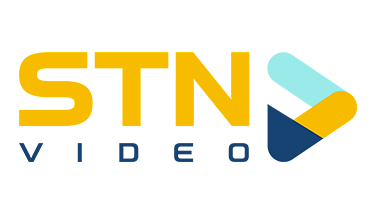 Suffice to say, this upcoming clash at Canada Life Centre could have a massive impact on the current playoff picture.
Understandably, there's a case to be made about Winnipeg serving as sellers leading up to the Mar. 21 trade deadline, however, there's no denying general manager Kevin Cheveldayoff is in a very tough spot. There are obvious flaws to this roster that'll require addressing in the off-season, but at the same time, it's hard to ignore where this club is positioned in the standings.
Sure, it'll surely be difficult to claim one of the two wild-card spots by season's end, especially considering how inconsistent the Jets have performed in 2021-22. Still, giving up hope is something Cheveldayoff isn't usually fond of even though it might be the correct choice to make.
Either way, Tuesday's contest is projected to be one of the most highly-anticipated games of the season. With that in mind, let's explore three storylines ahead of this showdown between Winnipeg and Vegas.
Andrew Copp Viewed as GTD, Unlikely to Play Tuesday
After sustaining a head injury during Sunday's contest, forward @Andrew Copp is currently being viewed as a game-time decision ahead of Tuesday's tilt against Vegas, however, it seems unlikely he'll be available to play.
Not even 48 hours have passed since Copp left the ice at Canada Life Centre due to injury. Now, after missing Tuesday's morning skate, the safest choice to make will likely be to provide the 27-year-old with additional recovery time.
This way, he won't be at risk of any further injury and could potentially be healthy enough to return ahead of Friday's game against the Boston Bruins. Taking this a step further, less than a week away from the 2022 Trade Deadline, it'll be vital to keep one of the club's most-appealing trade chips as healthy as possible.
Assuming Copp does indeed sit out, Winnipeg's third line will welcome a new member to their group, forward @Jansen Harkins. In addition, @Adam Brooks is expected to draw into the line-up after serving as a healthy scratch in each of the previous six contests.
In turn, here are the Jets' projected forward lines ahead of puck drop:
@Paul Stastny – @Mark Scheifele – @Blake Wheeler
@Kyle Connor – @Pierre-Luc Dubois – @Nikolaj Ehlers
Harkins – @Adam Lowry – @Evgeny Svechnikov
Brooks – @Dominic Toninato – @Kristian Vesalainen
Pierre-Luc Dubois Hoping to Replicate Dominance Against Vegas 
Two nights ago, it was tough to argue that anyone enjoyed a more complete effort than Dubois, who contributed one goal and two points – including the overtime game-winner.
Not only did he make a strong offensive impact, but the 23-year-old was also a dominant force in the defensive zone, where, in particular, he made numerous quality stick checks around the net. Now, the 6'3″ power forward will attempt to make a similar impact during one of the biggest games of the season as the Golden Knights come to town.
While Dubois has only faced this opponent seven times previously in his career, considering he's scored two goals and five points, there's a pretty strong chance he'll be able to break through against a club that's entering this contest on a four-game losing skid.
As someone with 24 goals in 2021-22 – just three behind his career-high – there could be some extra motivation for No. 80 to embark on his third career hat-trick performance Tuesday night.
Winnipeg's Power Play Aiming to Break Out of Current Slump
Despite featuring a deep pool of talented forwards, converting with the man advantage hasn't been an area of strength for the Jets lately, leading to an extended scoring drought during these situations.
Over the last three games, this team has failed to register a single power-play goal, falling to an 0-for-4 stretch since Mar. 10. Dating back even further, they've only converted on two of their last 14 opportunities with the extra skater, earning them a measly 14.3 percentage – which
ranks 24th in the NHL
.
Is there one individual to blame for these woes? Not necessarily. That being said, there have been times where the first power-play unit – which includes Wheeler, Scheifele, Connor, Dubois and @Josh Morrissey – has become overly stationary and makes predictable passes in the offensive zone, allowing their opponent to initiate aggressive gap controls – taking away any room to operate.
Though the Golden Knights' penalty kill currently sits 18th in the league, with a 79.0 per-cent success rate, it'll be crucial for the Jets to increase their level of intensity whenever they're gifted a man-advantage opportunity.
---