Jets vs Penguins 01/23/22 – Exploring pre-game betting
Photo credit:James Carey Lauder-USA TODAY Sports
On Jan. 22, the Winnipeg Jets lost their third game in a row, falling to the Boston Bruins 3-2. Despite captain @Blake Wheeler's return, this team must have heard a demoting speech during the first intermission or something because they looked lifeless in the second period.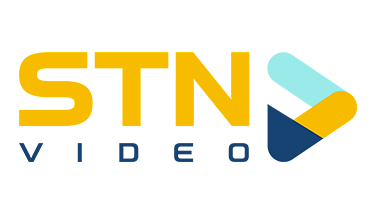 The last betting article I wrote was on Jan. 20 against the Nashville Predators. I went 0-for-6 once again and honestly, I'm embarrassed to have so many wrong picks. But at this point, I'd rather see the Jets turn it around than myself.
Let's hope something changes Sunday because I'm sick of watching the Jets lose close games.
What You Need to Know About the Jets
Things haven't improved much for the Jets under the Dave Lowry era as they're currently just 4-4-1 since he took over on Dec. 17. This club remains just four points back of San Jose Sharks for the final wild-card spot in the Western Conference.
Goaltender @Connor Hellebuyck is set to make his 11th straight start during this afternoon affair. This season, the 28-year-old has made 31 starts, posting a 2.83 goals-against average, a .912 save percentage and a 14-12-5 record.
Winnipeg will be without @Nikolaj Ehlers (lower-body) in this contest.
Our favourite ginger, @Kyle Connor leads the Jets in goals (21), assists (19) and points (40).
The last time the Jets and Penguins met up was Nov. 22, 2021, where Pittsburgh won 3-1.
What You Need to Know About the Penguins
The Penguins are flying high, having won eight of their last ten games. They're in third place in the Metropolitan Division and two wins could put them in first. Overall, Pittsburgh owns a 25-10-5 record this season.
Netminder @Tristan Jarry will get the nod for the boys in black and yellow. Jarry is having a career year as he features a 21-7-4 record, a 2.10 goals-against average and a .928 save percentage.
Pittsburgh will be without forward @Jason Zucker (lower-body) and back-up goaltender @Louis Domingue (foot) during this contest.
Currently, @Jake Guentzel leads the Penguins in goals (21) and points (40). Additionally, @Kris Letang holds the leads share in assists (32).
Betting on Sunday's Game
I'm betting with
PointsBet
and so should you.
Money Line: Penguins win at -205.
Easy Money: Guentzel scores at +205.

Risky Business: @Kristian Vesalainen scores at +525.

Parlay: Columbus Blue Jackets ML, LA Kings ML, Florida Panthers ML, Vancouver Canucks ML at +856.

Period Bet: Jets win the first period at +345.
Good luck and happy betting.