Connor Hellebuyck will decide the fate of the Winnipeg Jets
Photo credit:© Stephen R. Sylvanie-USA TODAY Sports
Be sure to check out the latest
NHL odds
with online sportsbook Betway.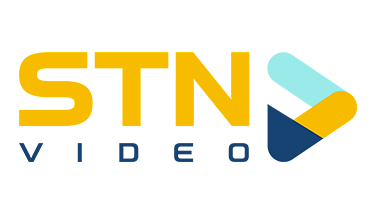 With the end of the Winnipeg Jets 2022-23 season they are standing at a fork in the road. The entire future will hinge on one man, Connor Hellebuyck. He has been the team's elite player since Dustin Byfuglien's departure in 2018.
If the Jets starting goaltender chooses to leave and join a team that could be considered a Cup contender, who will step in for him in Winnipeg? If you have to replace him even with a trade How do you get fair value?
What if he stays?  What would the pros and cons of that be? Would it help his career at all?
If Hellebuyck stays and signs long-term with the Jets
I would see this as a move the Vancouver Canucks would make to "Stay relevant".  Hellebuyck can win you games and if he's feeling it win you series in the playoffs. Odds are the Jets would find themselves in the same if not a worse position with Hellebuyck still in net.
Hellebuyck has been one of the busiest goaltenders in the NHL over the last few seasons. This season he was the goalie the saw the
second most amount of time on the ice and second most shots
sitting behind Nashville Predators goalie Jusse Saros in both categories. Hellebuyck is in his prime at the age of 29. You can expect him to be a top 5 goaltender in the NHL for at least the next five seasons, or like many goalies until the body gives out.
You also have to consider what he would get paid. To stay in Winnipeg, and play as much as he does with the numbers that he produces, he is going to be probably a 10 million dollar contract. Do you know of any goaltenders who have won it all while earning 10 million dollars or more? I certainly can't recall any. Any contract over four years for a goaltender is foolish for everyone that isn't the agent or the goalie who is signing the contract.
Hellebuyck would keep the Jets in the same window that they've been in for the last five seasons. A team that would continue to be a good team but not a great team.  The same cycle year in and year out, fans are already tired of this and looking to get spend their time and money on other things.
I know I am being doom and gloom right now, but if the team can't find scoring or camaraderie what's the point in having an elite goaltender?
Let's say the Jets make great trades this summer moving on from the likes of Scheifele, Dubois and Neal Pionk, then they bring in some fresh faces that might take the rest of the Jets to the next level. I'd say first off that you would need to load manage Hellebuyck. You can't let him play 60+ games anymore, he will burn out. We saw the effects of burnout happen right before our eyes Hellebuyck fell apart after starting 15 of 17 games going into the playoffs.
If Hellebuyck gets good rest this off-season and is ready to go he could cover up the same holes of the team next year and we could end up in the same place as the previous few years. There is the possibility that he is ready to go and the team can support him night after night the Jets could be a real threat in the Western Conference next season.
What happens if Hellebuyck chooses to not extend or asks for a trade?
If your starter leaves you have a massive hole to fill.  If your starting goaltender who starts 60-plus games leaves your team, you are left scrambling in a never-ending void, unless you have a young goaltender who is ready to go or a free agent is ready to join your club. Oskari Salminen and Arvid Holm could be the ticket. Holm, 24, would be the better option for the Jets at this point. He did improve his numbers season over season. He ran with a respectable .911 save percentage and a 2.67 goals-against average.
From the OHL Domenic DiVientiis could step up and be a young rookie goaltender no one saw coming. DiVientiis,19 has become a premier goaltender in the OHL. This year in the regular season the seventh-round draft pick for the Jets would have a record of 36-9-2 with a GAA of 2.37 and a 2.33 SV%.  Is it possible for the rookie goaltender to jump from the OHL to NHL just like that and at the age of 19? I have just a good chance of moving to back to Dauphin. I'm not saying it can't happen but it's not going to happen.
If you're thinking the Jets could pick up a UFA goalie either this summer or next and pay them. I'm gonna keep it real with you the UFA goalie pool over the next two off-seasons isn't something to be super impressed about, especially in 2024.
Could the Jets manage to find a deal where they can find a goalie for 6.1 million dollars who can steal that many games? Nope, it will not happen, if it did it would be a miracle. We all know Kevin Cheveldayoff can find amazing deals that you can't believe, but could he find a deal to trade out Hellebuyck if he says he's not going to re-sign? How often do teams who trade an elite talent win the trade?
The Jets find themselves in a state of you're damned if you do and damned if you don't. Keep Hellebuyck around long-term and run the risk of being middle of the road until his contract is done. With the possibility, the Jets put together a great team and have Hellebuyck go wild and make a deep push.
Trade or let him walk for nothing. That's a trade the Jets probably won't win and may not be able to replace him for a long time. By that point, you might have the pieces to go win a cup but might lack that elite goaltender you need to win it all. Or let him walk and piss off the fan base by doing that.
The Jets have a lot to figure out this off-season. The sooner we know the plan of Hellebuyck the soon we can prepare for the storm that comes after it.