An apology note for Blake Wheeler and Mark Scheifele
Photo credit:Terrence Lee-USA TODAY Sports
Welcome to Jets Nation brought to you by NHL bets site Betway!
At the end of last season, I like many Winnipeg Jets fans and writers would under the impression that one of both Blake Wheeler and Mark Scheifele would be playing in different markets. As the summer marched on it was like that wasn't going to happen. I was adamant that general manager Kevin Cheveldayoff was off sitting on his hands in his cabin all summer long. Then the craziest line I heard at one point was the Jets will not retain any of Wheeler's contract.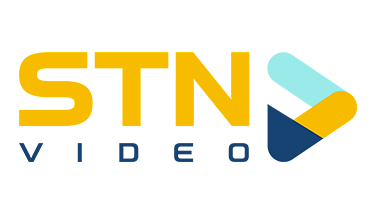 Cheveldayoff gambled his job on two men that many Jets fans had turned that back on. There was a lack of backchecking and a solid effort from the two Jets that have been with the team the longest. Wheeler the former captain had me wondering if he knew how to lead the team off the ice. I was also wondering if Scheifele's best days were behind him. He would never be in the talks of being an elite NHL player. Yet, with both of them, I was seemingly wrong about 55 and 26 on the Jets.
Wheeler has been behind the mic a lot less and has been thriving as a leader. The pressure of having to go deal with the media day in and day out after crushing losses will weigh on a guy and Rick Bowness made an excellent but tough call taking the "C" away. It's almost funny that Wheeler is a better player and leader without any official leadership role.
With the weight of being an NHL captain in a Canadian market lifted off Wheeler's back, he has been producing points at a decent rate and looks like a more complete player when you watch him this season. Is he slower than he used to be? Yeah, I mean the guy is 36-years-old, he's no longer a spring chicken but the man can perform at his age.
So far this season Wheeler is on pace for .91 points per game and if he gets in on a full season he could pocket 75 points. We can assume that number goes up as the season rolls on Wheeler started this season much better than last. To start this season in his first 20 games he had 16 points last season only 13 if Wheeler catches fire like he did last least we could be talking about an 85 to 90-point season out of Wheeler.
What really blows my mind is Wheeler is doing this still putting up big numbers and is playing on average nearly two fewer minutes a night. Wheeler has found a new gear and feels less pressure from both fans and the media.
Scheifele has come into the season with guns blazing. The man is on his way to breaking his personal goal record and is tied for eighth in goal scoring with 15 through 24 games, which means he's on pace for 51 goals. When have you thought to yourself? "Mark Scheifele could be a truly dangerous goal scorer. Probably not for many years. In 2018-19 Scheifele would pot 38 goals the most in his career in a single season.
Although we could see a career-high in goals from Scheifele we could see a career-low in assists. With only six helpers on the season which means he is on pace for only 21. That's the lowest we have seen from him since 2013-14 when he would only play 63 games as a rookie. Honestly, I'm not worried about him failing as an assist maker. In fact, now that he is playing with Cole Perfetti and Wheeler on the same line we will most likely see those numbers go up again.
The biggest complaint about Scheifele last season was the fact that he did not backcheck. Although it's not as bad as we said it was it wasn't a great effort from the first ever Jets pick after the Jake Evans hit in the 2021 playoffs. Here we are 24 games into the season and the talks about Schiefele's defensive game being an issue have quieted down, there are still folks who like to whine and complain but for the most part, people are liking his game this season. Corsi For percent isn't the be-all end-all defensive stat, it has been the highest for Scheifele at 57.6 percent since 2015-16 which is at 58.2 percent.
To both Mark Scheifele and Blake Wheeler,
I am sorry I was hoping you'd be ran out of town and didn't think it was going to be possible for this team to be successful with either of you on it. Many fans were upset and hurt about the playoff situation last season and really how the season went. It's not fair to blame you two for the season that was 2021-22.
Wheeler, you faced some of the toughest media folks in the nation on a regular basis and an even tougher fan base and did it better than most of us and still, you had a great season on the ice. Scheifele you worked on your game so much over the summer and the fruits of your labour are being shown to the NHL.
All I really need to say is "thank you" for sticking with Jets fans and the City of Winnipeg through a pretty hard time in your career. We as fans need to be there during the rough and the good years. I hope for nothing but good fortune while you're here with the Jets, and may this season be the one where you're successful in your quest for the cup.