JGD 32.0: Squaring off against Coyotes in the desert (8:00 pm CT, TSN 3)
Photo credit:James Carey Lauder-USA TODAY Sports
The start of this three-game road trip was nothing but exciting for the Winnipeg Jets, which saw them defeat the Vegas Golden Knights 5-4 in overtime Sunday. Now, they'll be aiming to overcome their previous woes against the Arizona Coyotes.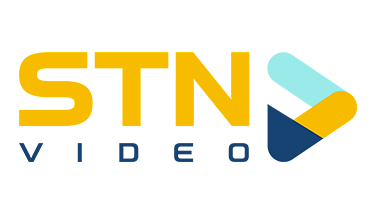 Last time these two franchises met, Arizona held Winnipeg scoreless at Canada Life Centre back on Nov. 29, as rookie goaltender @Karel Vejmelka came away with a 46-save shutout – the first of his NHL career. Since then, however, the Coyotes have lost seven of their last eight games and also enter this contest with a league-worst 6-21-3 record on the season.
Unfortunately, it'll be Vejmelka, not @Scott Wedgewood, who'll be in net for the home team during this Tuesday night affair. Luckily, the 25-year-old hasn't played since Dec. 11, where he allowed five goals on 34 shots against. So, chances are he'll probably be a tad rusty.
For a team that just flexed its offensive muscles against Vegas, they should have a pretty strong chance to do so during a second consecutive game, hopefully allowing them to avoid another frustrating performance where they fail to register a single goal.
Digging deeper into this showdown, let's explore three interesting storylines ahead of this second of four meetings between Winnipeg and Arizona.
Gustafsson Unavailable, Svechnikov Returns to Action 
Try finding a player who's endured more unfortunate luck over the last few weeks than forward @David Gustafsson – it's going to be extremely difficult.
During Gustafsson's first NHL game of the season, which came against the Washington Capitals back on Dec. 17, he awkwardly collided with the side of the net and left the game with a lower-body injury. Due to the extended holiday break, the 21-year-old wasn't able to return until this past Sunday.
Adding to his frustration, the 6'2″ centre lasted just 2:19 minutes in that contest before suffering another lower-body injury, one that also forced him to depart early. Sadly, the talented young skater is on the shelf once again and won't be available to suit up for Winnipeg's matchup against Arizona on Tuesday.
On the bright side, forward @Evgeny Svechnikov is ready to return from his undisclosed injury and will slot back into the Jets' line-up during this contest. As a result, he'll be positioned on the club's fourth line, alongside teammates @Dominic Toninato and @Kristian Vesalainen.
Though Svechnikov is without a single point over his previous five games, he'll look to make an impact during his first game in nearly three weeks.
Dylan DeMelo Remains in Winnipeg's Top Four
Throughout the majority of defenceman @Dylan DeMelo's tenure in Winnipeg, he's primarily been positioned on the team's bottom defensive pairing. But now, he's set to start a second straight game next to teammate @Josh Morrissey on the top pairing.
Granted, DeMelo was also seen taking a couple of shifts on the bottom pairing next to @Logan Stanley last game, however, that didn't prevent him from earning 18:49 minutes of ice-time – tied for second-most on the team among all defensemen. While it was only one game, the defensive-first blueliner's on-ice metrics weren't very favourable, as he posted a
41.2 per cent CF% and a 45.3 per cent xGF% at 5-on-5
.
Nevertheless, interim coach Dave Lowry is hopeful the 28-year-old can continue applying his impressive defensive skills to the top defensive pairing and generate some improved results against the Coyotes. Considering he and Morrissey did exactly that when they played together in last season's playoffs, there's no question they're capable of shutting down opposing offences.
With that in mind, let's keep an eye on how many shifts DeMelo and Morrissey take together at 5-on-5, particularly early on.
Continued Focus on Net-Front Drives
Ever since Lowry took over as head coach, he's emphasized wanting his skaters to drive hard to the net and create several scoring chances around the blue paint. After two weeks of nothing but practicing, that game plan is finally being implemented during game action.
On Sunday against the Golden Knights, the Jets generated 37 shots on goal, 15 of which came from high-danger areas. In total, this club registered 22 high-danger chances – their second-highest total of the season.
That's exactly what this coaching staff is looking for on a daily basis.
In comparison, only 14 of Winnipeg's 46 shots on goal last time out against Arizona were of the high danger variety. Making matters worse, overall, they produced just 15 high-danger chances all game long, which is a key reason as to why they were shut out.
This time around, even with Vejmelka back in goal, this team should be better prepared to break through against the rookie netminder that stole everyone's lunch money back in November.