Jets' Connor surpasses Laine in most goals department for a single season
Photo credit:James Guillory-USA TODAY Sports
On Apr. 24, forward @Kyle Connor officially set a new franchise record when he surpassed former teammate @Patrik Laine for the most goals in a single season since relocation.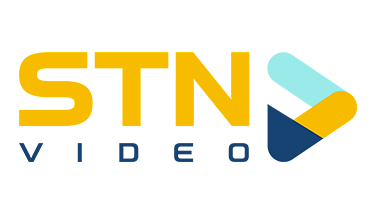 @Jansen Harkins set Connor up on the play for his 45th goal of the season, he's now tied for fifth in the NHL. Laine, of course, held the previous record when he registered 44 goals during the 2017-18 campaign. When Laine was shipped out of Winnipeg last year, it was pretty evident that Connor would instantly become the new dedicated sniper on the team.
Connor leads the Jets in goals (45), points (89), power-play points (26) and game-winning goals (eight). He's averaging 21:51 minutes of ice-time and has drawn four penalty minutes all year. He's easily the most disciplined player on the roster.
Digging deeper, his advanced metrics have been phenomenal all season. According to
Natural Stat Trick
, Connor possesses a 1.007 PDO, a 54.14 per cent Corsi For Percentage (CF%), a 53.37 per cent Fenwick For Percentage (FF%) and a 53.29 per cent Expected Goals Percentage (xG%) during all situations.
One of the most notable things has been Connor's key to staying consistent. Throughout the years, he's always been relied upon when it comes to not only scoring goals, but being the driver and a playmaker, too. On top of his 45 goals, he has a career-high 44 assists, making him one of the most – if not the biggest – underrated superstar in the NHL.
Can Connor Hit 50 Goals?
There are just three games left for Connor to become the first player in Jets 2.0 history to reach the 50-goal benchmark. Now, @Ilya Kovalchuk did score 50 during his time with the Atlanta Thrashers, but nobody has hit that mark since the franchise returned to Winnipeg.
Scoring five goals in three games is definitely possible, heck we saw San Jose Sharks forward
@Timo Meier score five goals
in one game this season. So with a struggling Philadelphia Flyers team coming into town, and Connor riding a four-game point streak, he has the ability to enjoy a multi-goal game. The real test will come Friday against a strong Calgary Flames team that's preparing for a major playoff run. But if Connor can catch fire, there's a chance he could join forwards @Chris Kreider, @Leon Draisaitl and @Auston Matthews in the 50-goal club. There are a lot of variables in play but never say never.
Next season, there shouldn't be any doubts that if Connor can stay healthy like he did this year, he'll surpass the 50-goal plateau. With three 30-plus goal seasons already in the books through his first five seasons, he was due to explode. The confidence he'll have heading into next season should be unmatched. Most fans will likely be able to sit back and watch the dynamic winger bring that lethal scoring ability front and centre.
Connor has found chemistry with @Pierre-Luc Dubois all season long, if the pair is reunited with @Evgeny Svechnikov or another productive skater, they could become one of the most dangerous lines in the league next season.
---
---