Three Storylines Heading into Jets Afternoon Matchup Against Senators
Following a 5-1 victory over the Ottawa Senators on Thursday, which probably should've been a much closer score, the Winnipeg Jets are now looking to win their fifth straight contest against this team while also extending their current winning streak to two games.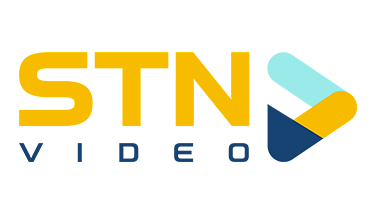 Considering the last game against Ottawa could've gone in a completely different direction, it'll be extremely important for Winnipeg to take their opponent seriously this time despite their horrendous 2-12-1 record. If they're able to accomplish that feat, then it's possible this game could get out of hand before the end of regulation, which is precisely what happened the last time these two teams played each other during a Saturday affair.
Here are three storylines that could impact the Jets' fifth game of the season against the Senators:
1. Jets Aiming to Start Strong in Opening Period
Since the Senators came out strong during the first 20 minutes on Thursday, resulting in 18 shots on net and nine high-danger scoring chances, the Jets must find a way to increase their level of intensity in the first period this time around. While they certainly weren't the faster team early on last game, the new line changes likely played a major factor in that issue, although the forward group adjusted fairly quickly as the game progressed and might not endure those same woes on Saturday.
Taking into account that Ottawa has allowed the most goals (22) in the opening frame so far this season, there's a very good chance Winnipeg will be able to generate plenty of scoring chances if they play quick and clean once the puck drops, which is obviously easier said than done.
2. Neal Pionk Attempting to Remain Red Hot
Coming off the top statistical performance of his career, defenseman @Neal Pionk was certainly one of several players who was riding high at the time of last season's work stoppage, as he was producing career highs in points (45), power-play points (25), points per game (0.63), shots on net (177), hits (165) and also could've broken his single-season record in goals as well. That being said, the 25-year-old has picked up exactly where he left off, as he's scored one goal and 10 points through 13 games this season and is currently on a five-game point streak.
Though Pionk won't have a chance to tie his career-long seven-game point streak, which he set during his rookie season, the young blueliner can inch one step closer to achieving that goal if he's able to register at least one point on Saturday. Since it appears the right-hander is playing at the top of his game right now, it wouldn't be shocking to see him extend his point streak to six games, especially since he's facing a team that's allowed the most goals per game (3.74) since Feb. 1.
3. Pierre-Luc Dubois Expected to Skate Alongside Blake Wheeler, Kyle Connor Again
Since the Jets operated with just 11 forwards on Thursday, coach Paul Maurice decided to shake up his lines for a second straight game, resulting in a new pairing involving forwards @Pierre-Luc Dubois – who remains pointless in blue and white – @Blake Wheeler and @Kyle Connor. While this group didn't stay together throughout the entire contest, they did spend enough time to start creating some chemistry and it seems they might receive additional time together on Saturday if Dubois is in the lineup.
After departing Friday's practice due to an undisclosed injury, Maurice revealed the 22-year-old is currently considered probable for the club's afternoon showdown against the Senators, although it's still possible he could be held out of the lineup. But if the 6′ 3″ center does indeed play, it'll be very interesting to see how long he remains with Wheeler and Connor, especially if there are only 11 forwards dressed once again.
Lineups: 
Winnipeg Jets:
Ottawa Senators: 
Where to watch/listen:
The puck will drop at 2 pm CT and will be available on CBC/SN along with 680 CJOB.