JGD 47.0: The Central Division rematch awaits (6:00 pm CT, SN)
Photo credit:James Carey Lauder-USA TODAY Sports
Time is running out on the Winnipeg Jets' playoff hopes – that's no secret. If they're to recover from a tough 3-1 loss to the Chicago Blackhawks on Monday, this team must respond with a quality performance over one of its biggest rivals, the Minnesota Wild.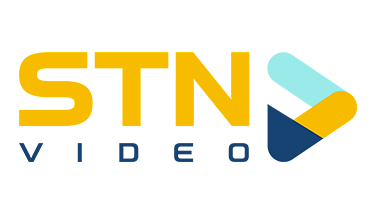 Just over a week ago, all hell nearly broke loose on the ice as both these teams imposed their physical will on each other, which saw a pair of brawls break out at centre ice. After @Brenden Dillon dished out a huge hit on @Marcus Foligno, @Jordan Greenway responded by dropping his gloves with @Adam Lowry.
At the same time, Dillon and Foligno remained near each other and eventually agreed to fight, as well, resulting in an old-fashion Rock 'em-Sock 'em-type clash.
Following Monday's 7-4 victory over the Detroit Red Wings, Greenway was asked about the Wild's upcoming rematch against the Jets, claiming his team is ready for whatever comes their way Wednesday.
Based on these comments, it's pretty safe to assume there'll be some carryover from Monday's contest, which could very well include some additional fighting. With Foligno returning from his two-game suspension, which he received for kneeing Lowry in the head during their second bout of the game, there shouldn't be any shortage of entertainment once again.
For a preview of this divisional showdown, here are three storylines ahead of the final meeting of 2021-22 between Winnipeg and Minnesota:
Neal Pionk Receives Clearance to Cross Canadian Border, Returning to Line-Up 
After missing Monday's game due to Canadian border restrictions, defenceman @Neal Pionk has since completed his 10-day isolation process and has been awarded clearance to travel to Winnipeg, allowing him to return to action Wednesday night.
With Pionk unavailable two nights ago, the coaching staff called upon youngster @Ville Heinola to serve in a top-four role on defence and while the 20-year-old has impressed as of late, he isn't expected to suit up against the Wild. Instead, fellow defenceman @Logan Stanley will remain in the line-up and is slated to skate on the bottom defensive pairing for a second consecutive game.
As for the Omaha, Nebraska native, there's a very strong chance he could return to his top-four position on the blueline, however, no confirmation has been provided just yet. Without any line combinations at Wednesday's morning skate, everyone will be forced to wait until closer to puck drop to see where the right-hander is aligned.
In saying that, based on previous defensive pairings, here's how the Jets could potentially open the night on defence:
@Josh Morrissey – @Dylan DeMelo
Dillon –  Pionk
Stanley – @Nate Schmidt
Svechnikov Draws Out, Poganski Re-Enters Line-Up After Serving as Healthy Scratch 
Despite spending each of the previous three games in the press box, the birthday boy, @Austin Poganski, is set to appear in his first contest since Feb. 1 as he'll draw back into the line-up against the Wild.
Though he's without a point in nine games this season, the newly 26-year-old has meshed well on the Jets' third line, although it doesn't appear he'll be returning to that group. For now, Lowry is expected to centre a line alongside teammates @Andrew Copp and @Kristian Reichel.
In turn, Poganski is slated to swap places with @Evgeny Svechnikov – who's served as one of the top defensive forwards on the roster in 2021-22 – on the fourth line. There, he'll be positioned next to forwards @Jansen Harkins and @Dominic Toninato to at least begin the night.
Together, this trio will be counted on to grind out every shift they receive and hopefully add a solid boost at the bottom of this team's line-up.
As for the rest of the forward group, here are Winnipeg's projected forward lines:
@Paul Stastny – @Mark Scheifele – @Blake Wheeler
@Kyle Connor – @Pierre-Luc Dubois – @Cole Perfetti
Copp – Lowry – Reichel
Harkins – Toninato – Poganski
Winnipeg Aiming to Set Tone Early in Opening Period
With a heated bout expected to take place at Canada Life Centre on Wednesday, it'll be crucial for the Jets to come out ready and prepared to set the pace of play early on in this contest.
No, this won't be limited to just winning the physicality battle in the first period, however, that'll be a huge part of it. Along with imposing their will via body checks, it'll also be important to act quickly on loose pucks and execute effective forechecking in the offensive zone, as well.
Last time these two clubs met, Winnipeg's forwards did an excellent job in all three of these departments, which played a huge factor in their 2-0 shutout victory. Similar to that contest, capturing the opening goal could very well determine the winner of this clash, although keeping Minnesota off the scoreboard won't be easy.
Proving to be a serious offensive threat in the first period, the Wild have scored 50 goals during the opening 20 minutes this season, which is
tied for fifth-most
in the National Hockey League. Not to mention, they've allowed just 42 goals in the opening frame thus far, placing them 14th in that regard.
Suffice to say, whichever team wins the first period could go a long way in determining the outcome of this highly-anticipated showdown.
---