Connor, Perfetti, Morrissey: Three skaters to watch this weekend during Jets' back-to-back series
Photo credit:Bob Frid-USA TODAY Sports
Coming off consecutive road losses, the Winnipeg Jets come into this weekend riding a two-game losing streak, however, there's no time to focus on this recent slide as they're scheduled for a back-to-back series against the Boston Bruins and Pittsburgh Penguins.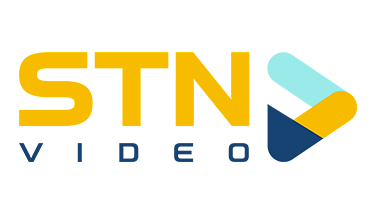 Facing off against two of the better franchises in the Eastern Conference, the Jets will certainly have their work cut out for them over these next two games as both of these opponents currently control a playoff spot. But as this team looks to climb up the standings in the west, there's no doubt a pair of wins could help them achieve that goal.
Since this current four-game road trip will conclude Sunday, what better way to come home than on a two-game winning streak, right?
With that in mind, here are three skaters that could serve as driving forces for Winnipeg this weekend:
Kyle Connor 
Last Game: One assist, 10 shots on goal, 25:04 minutes
Forward @Kyle Connor, Winnipeg's leading scorer (40), has enjoyed a phenomenal performance thus far and isn't showing signs of slowing down as the schedule nears the midway point of the regular season.
Though his two-game goal streak came to an end Thursday, his current point streak lives on and has seen him score five points over the last three games. If serving as a reliable offensive threat during even-strength and power-play situations wasn't enough, the 25-year-old has also been tasked with killing penalties lately, allowing him to add his scoring presence on the penalty kill.
No matter if he's centred by @Pierre-Luc Dubois or @Andrew Copp, Connor remains a very explosive player and could be poised to do just that in both Boston and Pittsburgh.
Cole Perfetti 
Last Game: One shot on goal, 16:54 minutes
What's not to like about rookie @Cole Perfetti? Now six games into his NHL career, it'd be pretty difficult to envision this roster without him skating next to Connor and Dubois.
Granted, the 20-year-old skater has only posted one goal with the Jets this season – which came on Tuesday in Washington – but that hasn't been due to a lack of effort. Most recently, the 5'10" forward best displayed his commitment to staying at this level by adapting to the physicality that was being enforced by the Nashville Predators.
Later in the game, particularly in the third period, the former first-round selection became more aggressive and was intensely battling for pucks along the boards – two areas of his craft that he wasn't known for previously.
Given that the Bruins play very similar to that style, here's to hoping Perfetti can use the things he learned from last game and apply them to this matchup.
Josh Morrissey
Last Game: Two assists, three shots on goal, 25:58 minutes
Prior to Thursday's contest in Nashville, defenceman @Josh Morrissey had been held pointless in three straight games. Luckily, the 26-year-old broke out for a pair of assists and probably should've had even more than that based on his playmaking skills from a few nights ago.
Watching from several kilometres away, most plays seemed to have run through the left-handed blueliner, allowing him to control the flow of the game almost every time he stepped onto the ice. Between leading rushes into the offensive zone, cycling pucks around and creating quality chances, the Alberta native tried his hardest to will his team back from its three-goal deficit.
Despite being unsuccessful last time out, who's to say Morrissey can't replicate that type of performance against the Bruins and Penguins?