Coming Off Vezina Winning Season, Jets G Connor Hellebuyck Aiming to Capture Stanley Cup in 2021
After losing several key pieces on their blue line last season, including @Jacob Trouba, @Tyler Myers, and @Dustin Byfuglien, the Winnipeg Jets needed someone to step up and help fill the void that was left by those three impact defensemen.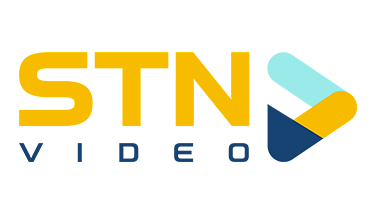 While the Jets didn't exactly receive quality performances from their defensive group, they were bailed out by goalie @Connor Hellebuyck, who enjoyed one of the best statistical performances of his entire career. As a result of his stellar showing, the 27-year old led his team to the postseason, only to have their run end after just four games, and was also awarded the 2019-20 Vezina Trophy.
Looking ahead to this season, there's no question Hellebuyck will be attempting to win consecutive goalie of the year awards, but he also has his sights set on something much bigger than just an individual accolade. Since this club has been eliminated in the opening round of the postseason in each of the last two seasons, the two-time All-Star feels now is the time for them to break through that barrier and bring a Stanley Cup to the "true north."
"Now the only one that matters is the Stanley Cup," Hellebuyck explained. "I'd love to win another Vezina, that'd be great, but it's time. I'm in my prime, this team is in its prime. It's time to win a Stanley Cup. Every day has to be building towards that."
Considering the 2020-21 campaign is only scheduled for 56 games and there are just four playoff spots up for grabs in the All-Canadian division, it'll be extremely important for the Jets to get off to a strong start when the regular season opens on Jan. 14. If every skater plays up to their expectations and improves their craft as the campaign progresses, then Hellebuyck is fairly confident this team will field a very competitive roster once the playoffs roll around in the spring.
"I think everyone on this team needs to feel that they're bringing their best version of themselves every day and continue to improve that best version," Hellebuyck detailed. "When Stanley Cup time comes around, we should have a good unit built together."
Over his 58 games last season, Hellebuyck performed to a 31-21-5 record, producing a 2.57 goals-against average, .922 save percentage, .980 shorthanded save percentage, six shutouts, two assists, and he also made 1,656 saves.
In comparison to the rest of the league, the 6-foot-4 netminder finished with the most shutouts and saves, the second-most wins, the second-highest shorthanded save percentage, the fourth-highest overall save percentage, along with the 10th-best goals-against average among all goalies who made at least 30 starts in 2019-20, according to
NHL.com
.
Adding a new wrinkle into this season's schedule, all 31 teams will be faced with an increased number of back-to-back games, which could benefit the organizations that feature a reliable backup goalie. Though the Jets should be able to count on either @Laurent Brossoit or @Mikhail Berdin during those situations, don't be surprised if Hellebuyck still occupies a massive chunk of the playing time in the crease this season.
"I'm a guy that likes to play a lot," Hellebuyck discussed. "So I'd like to get 40 to 45 games, but who knows what's going to happen. I could get even hotter and go even more, or we could get into a playoff spot and then we start riding him [backup goalie] for a bit to get me some rest. So, it depends on how the season plays out, but I'd like to be somewhere in the 40-45 [game] range."